Ann Arbor Drupal 1 Year Anniversary

Thanks to everyone who came out for the Ann Arbor Drupal Users Group (A2 Drupal) 1 year anniversary party on 3/31. Switchback sponsored the event by providing tasty snacks and delicious home brew from our own Mike Hofmockel.
We also donated 3 copies of Pro Drupal Development for a door-prize raffle. 7 books total were available—5 went to lucky guests and 2 were donated to the Ann Arbor library by the A2 Drupal group.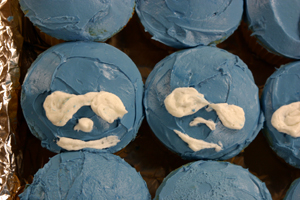 A special thanks goes out to Ann Arbor Spark for their ongoing support of the group by providing us with a convenient place to meet at Spark Central. It was also great to see Scott Olson from Spark come down there to join the festivities.
We're excited about all the interest that Drupal and CMS in general is generating in the web development community. If you are interested, stop by the meetings on the last Monday of every month at 7pm. Switchback will be there!